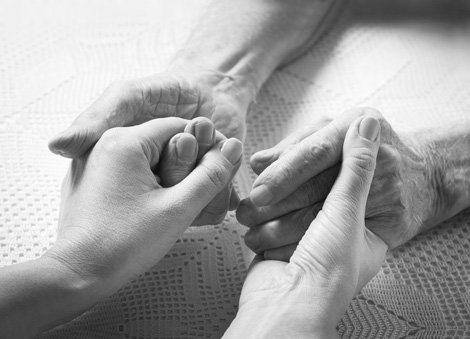 "No one ever told me that grief felt so like fear… the same fluttering in the stomach, the same restlessness, the yawning. I keep on swallowing…there is a sort of invisible blanket between the world and me. I find it hard to take in what anyone says…"
– C. S. Lewis, from A Grief Observed,
a journal of his thoughts and feelings after the death of his wife, Joy
When a loved one dies no one can prepare you for your experience of grief and loss. Each person reacts uniquely to the loss of a loved one. Your pain is unique. Your bereavement is your own, and it can feel devastating.
The loss of a loved one can change your life. Even if we believe that we are strong or well-prepared, the feelings of grief can be intense. These feelings are natural – feelings of pain, longing, vulnerability, confusion, sorrow, anxiety, fear, and anger emerge at the time of your loved one's death and often continue for many months after that.
During this time of grief, you may find that some of your relationships change. Your daily routines and roles may be altered. Your underlying assumptions about life may be temporarily transformed, or even permanently. You may face the anxiety and unexpected adventure of reshaping your life. You may not know where to turn for support, care, and help along such an uncharted journey.
The Lifesong care team is available to walk with you on your journey through grief and bereavement. We offer a variety of bereavement services, which can include the following: